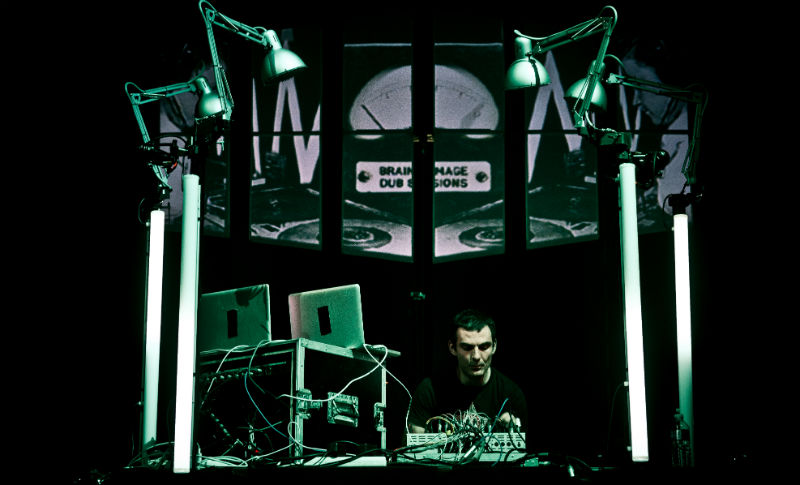 CLANDESTINO FESTIVAL | JUNE 7 – KAJSKJUL 46
Brain Damage from St. Etienne, France have experimented within the field of bass heavy electro dubfor more than a decade , and have come to develop a completely new sub-sub-sub-genre of their own. The result can be heard on a handful of albums and numerous collaborations with top players from the international dub scene (Zion Train, Alpha & Omega, Vibronics, The Disciples, Alter Echo and many others). They've done spoken word dub, mixed acoustic and electronic music, Caribbean and European sounds.
On the latest album "Dub Sessions" (out on Lyon-based label Jarring Effects) Brain Damage approach the roots of dub music, going back to some degree to Jamaica of the sixties, however staying true to their electronic sound. If the studio version may sound perfectionist and smart, the live version of Brain Damage is rather a physical than mental experience with massive bass and trippy rhythms that seem to fight against the rigidity of the music machines and instead create an organic, elastic groovyness. Brain Damage is coming to Clandestino Festival with singer Sir Jean, known from collaborations with jazz dub project Meï Teï Shô.