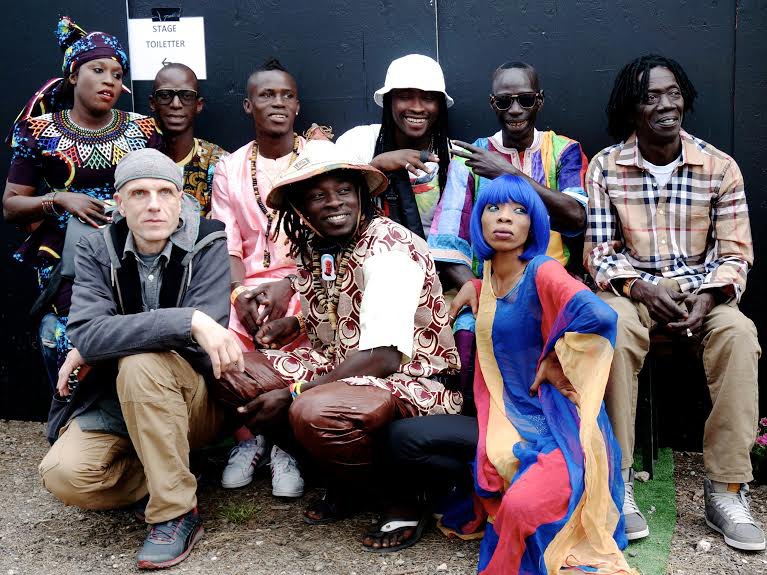 CLANDESTINO FESTIVAL | SKJUL 4 6 | 6 JUNE 2015
This is not sanitized music for the feelgood market. This is the real deal, stripped down to its essentials – stringent repetitiveness meets rhythmic complexity.
It started when Mark travelled to Senegal in quest of the rhythms of Sabar and Mbalax. With local guide and assistance he invited over 20 percussionists and other musicians for a spontaneous recording session in Dakar, with sabar drummers from the local Jeri-Jeri clan playing the basic rhythms.
This open pool of some of Senegal's finest artists grew further as Mark conducted more recordings during following visits. He arranged and mixed them back in Berlin and released them on the 2012 twin release of "800% Ndagga" and "Ndagga Versions" as "Mark Ernestus presents Jeri-Jeri" – simply using the sabar drummers' clan name.
But this was only the introduction: Since then, the project has evolved into something new in its own right. From the initial pool of artists involved, Mark has handpicked a smaller core group with whom he intensified collaboration, toured throughout Europe and recorded new tracks. The group has become a killer live outfit and has played clubs and major festivals all across Europe – including Germany's Melt!, Roskilde, Off! in Katowice or the Festival Ile d'France in Paris – and in the process long outgrown initial limitations.
Singer/MC Mbene Diatta Seck, talking drum master Modou Mbaye and dancer Fatou Wore Mboup with their stunning stage presence and energy are joined by legendary veteran characters like sabar drummer Bada Seck and guitar player Assane "Ndoye" Cisse – who have both played with Baaba Maal for some 30 years – and young hotshots from the Dakar scene.