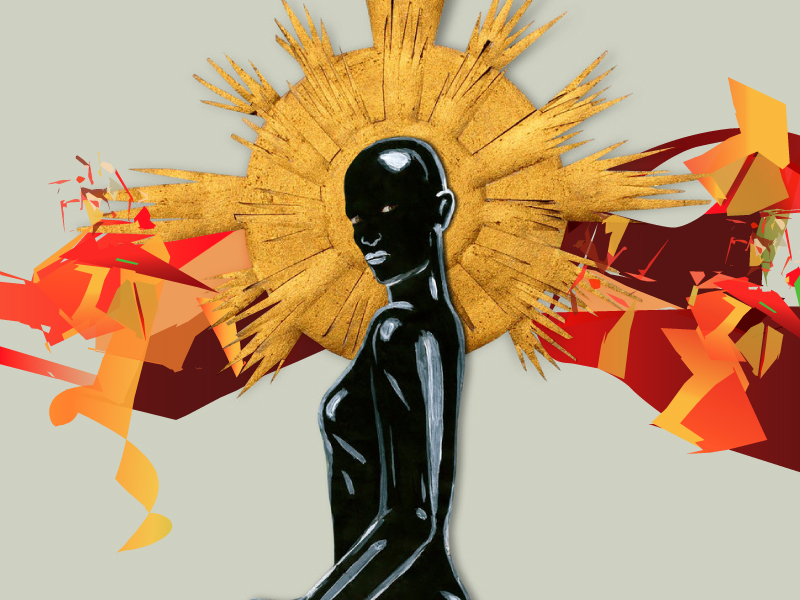 October 8th 20.00, Kulturhuset Oceanen
The young British jazz band Sons of Kemet must be experienced live. As newspaper The Guardian wrote about their latest album from 2015, Lest We Forget What We Came Here To Do: "Sons of Kemet related his audience already two years ago, and they do it even better now.
There are influences from Africa and the Caribbean, there are classical jazz, ther's dub, there's rock, there are references to literature and political awareness. This super band won in 2013, the same year as the debut album Burn came, "Best Jazz Act" at The Music of Black Origin Awards. They have nominated to Urban Music Awards and Gilles Peterson's Worldwide Awards. And 8th of October, they come to Gothenburg for an intense, energetic and intimate gig at Oceanen.
Two of Sweden's most challenging DJs, Elena Wolay and Mai Nestor will open and close the evening. Elena is a record mogul of the highest order and has probably rooted in most vinyl crates south of Kiruna. Jazz is her god, punk is her satan and electro is something in between. In addition to the abuse of vinyl, she runs her club fanzine and record label Jazz är Farligt (Jazz is Dangerous). Her DJ set pry your ears out of place, and recalls that the music can be dangerous, ugly and totally sick and most wonderful. Mai with a taste for the obscure and early electro, she offers a wide range of genres in her eclectic DJ sets and mixtapes. She is also the second half of synthduo Facit.