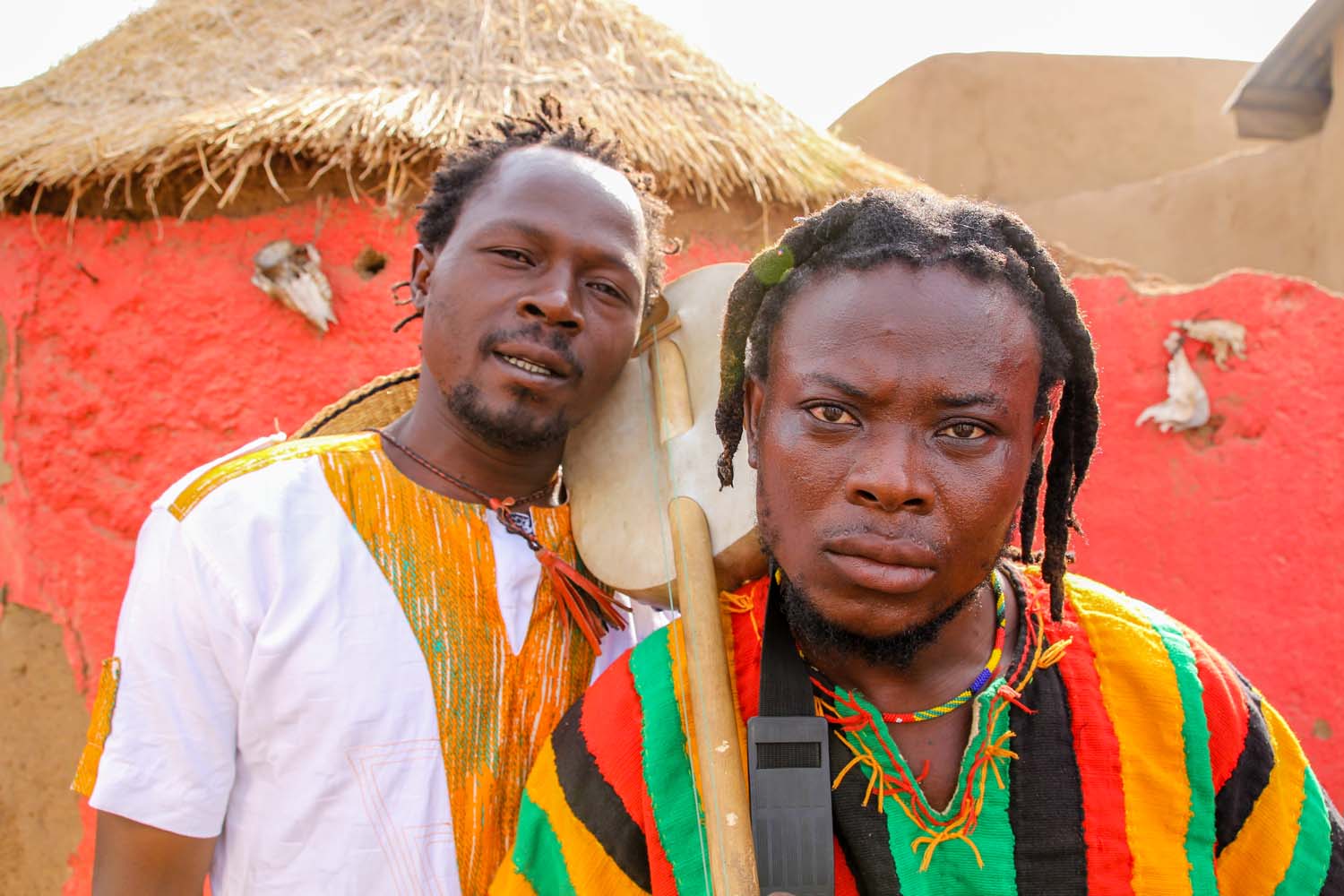 Mabiisi is the artistic meeting between musicians Art Melody from Burkina Faso and Steve Atambire from Ghana. They speak similiar languages and come from similar cultures but are separated by colonial borders which still divide the two cultures.
Mabiisi, which means "brother from another mother" in both languages, came about from Art Melody's longing back to his musical roots. With his raw political texts, Art Melody has become one of the biggest artists in African Hip Hop. His latest ablum Moogho was written during the revolution of 2014, when President Blaise Compaoré was overthrown.
Stevo Atambire is a master of Kologo, the two string instrument of the Fafra-people which can be found in different versions throughout West Africa. After several failed collaborations, Stevo Atambire began to play on his own in 2004 which led to tours throughout Africa and Europe. During these years he released several albums in Ghana, of which the third, Baakoya, cemented him as one of the most important voices of Kologo music.
Mabiisi's self-titled album is inspired by traditional songs from both the Mossi people of Burkina Faso and the Fafra people of northern Ghana. Mabiisi strive to unite the rawness of classical hip hop with traditional Kologo music.