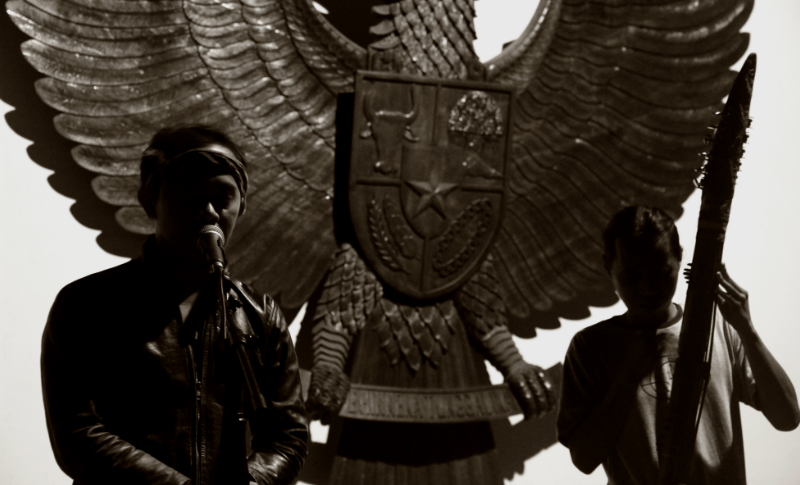 CLANDESTINO BOTNIK, BOTTNA 26 JULY
The experimental duo Senyawa is made up of the singer Rully Shabara and the instrumentalist Wukir Suryadi. Shabaras singing stretches from black metal-influenced growl-techniques to a delicat falsetto. Suryadi builds his own instruments, and plays homemade string instruments made of bambu, uquipped with electric guitar michrophones. Sometimes he plays acoustic, and sometimes the sound signals are sent trhough a series of effects units. He plucks, grinds and drums on his peculiar instrument and thus creates anything from fragile melodies to beats and pure noise.
Senyawa comes from the ancient city Jogjakarta in central Java, Indonesia. Their music reflects the traditional musical heritage from Java, filtered through a contemporary approach. They have collaborated with musicians such as Rod Cooper, Yasuke Akai, Lucas Abela och Arrington De Dionyso who made a praised performance at Clandestino Botnik 2012. Already by then, Senyawa was Arrington De Dionysos hottest source of inspiration.