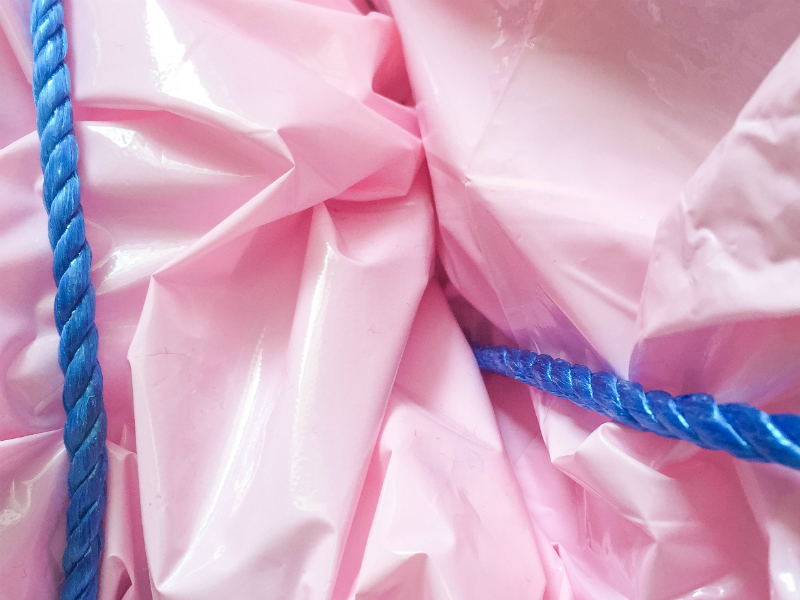 Inspired by the theme "Meshwar", the designer collective Studio OAS in Gothenburg has created the installation Flag Tr nsp r nt. It is an extension of the festival area and is based on traveling as a phenomenon.
The piece consists of two main elements: the luggage and the flag. The flag is a symbol for identity, place and belonging which in combination with the transparent, the see-through –  permissive, open and changeable becomes a flag without identity.
The luggage is tied together, packed and ready for departure, the objects inside are unknown, only their contours can be seen. The piece is about movement, about setting out on a trip and about marking a place open for change and new kind of identities.