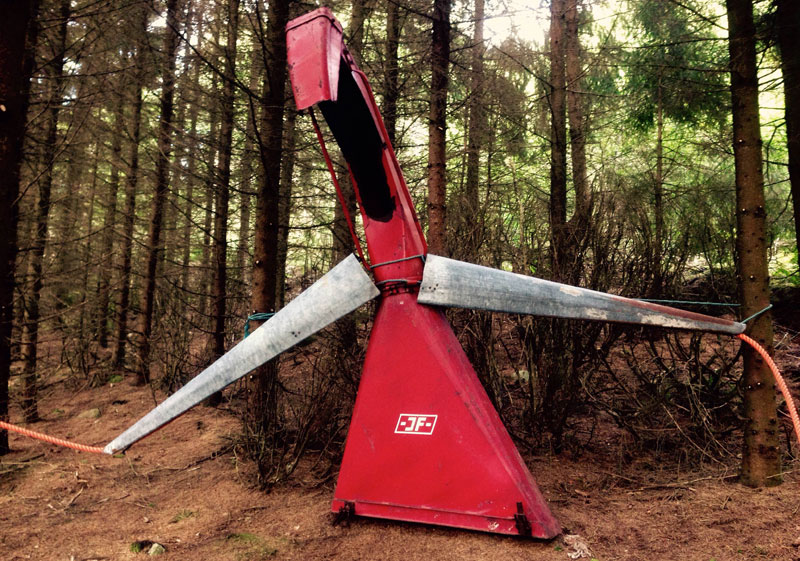 CLANDESTINO BOTNIK | 24-26 JULY 2015
The amusement park is an idea made into a reality that has emerged from years of moving around all possible kinds of scrap around Botnik Studios – and from a story by Tove Jansson where a Hemul build up remnants of a washed away amusement park.
In a bleak planted forest on the way up to the mountain,  July Apponen wished to create a place that blends into the forest as if it had always been there, romance mixed with post-apocalyptic stainless aesthetics.
July Apponen is a artist in dance and theater by profession, he works both on stage and as director / choreographer and has a background as a carpenter and aerialist.