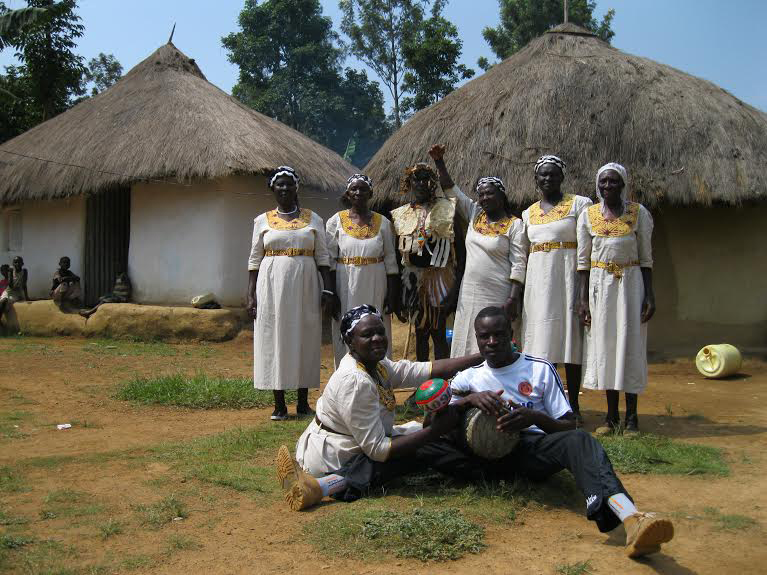 CLANDESTINO BOTNIK | BOTNIK STUDIOS | 24-26 JULY 2015
Ogoya Nengo was originally named Anastasia Oluoch. She was born in a small village on the shores of Lake Victoria in the late 1930s. Her parents were singers and storytellers, and it seemed quite natural for Anastasia to follow in their footsteps.
As a thirteen year old, the Kenyan singer was one of the greatest singers in the Dodo genre. Dodo is all about spreading the message and comment on contemporary life.
A central part of the Dodo is always the expressive voice, often accompanied by percussion. Ogoya Nengos music is raw and intimate. The voice is powerful, direct and fearless. She is backed by traditional drums and percussion instruments, but never hides behind them. At times, her voice is melodic, usually direct and always passionate. Although Ogoya Nengo has long been one of the biggest in the Kenyan folk music scene, it took until 2014 until she finally released her first international recordings with The Dodo Women's Group. "Rang'ala – New Recordings From Siaya, Kenya" was produced by the German experimentalists Stefan Schneider (To Rococo Rot, Kreidler, Mapstation) and Sven Kacirek.
The album was recorded in Ogoyas house in Rang'ala Village and does not only capture the energy of Ogoya Nengo & The Dodo Women's Group perfectly, it is also an important document of the endangered Dodo tradition.