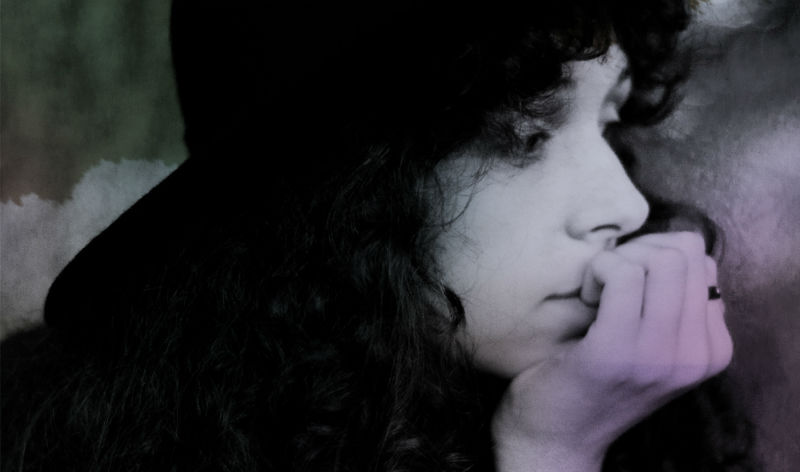 Clandestino Botnik 27 July
The ghostly atmosphere of a David Lynch film. The electric stringency of a Joy Division beat. Waves of synthetic sound. Strings. Pop melodies and darkness. Just a few of the ingredients that make up the music of Amina Hocine. But beyond all the references, Amina is a song writer with a talent for crafting natural melodies, even if they might be somewhat camouflaged in an experimental soundscape. And a singer with a beautiful voice, yet never too sweet.
She has called it lofi-ambient and dream pop, but is constantly exploring new formats for her music. Sometime she performs with an electronic trio, sometimes with live strings, wine glasses and brass, and sometimes it's just her and a piano. Amina was born in Gothenburg in 1991, the daughter of an Algerian father and a Swedish mother – the latter a classical pianist, and Amina started playing music herself at an early age. She started making lo-fi recordings, using a dictaphone to document the songs she wrote on the piano.
Aside from singing and playing the piano, Amina also plays a number of other instruments including viola, accordion and the musical saw. Even though she is at home in melodic territory, Amina gets inspiration from more conceptual art forms. For instance, her song Gravel is made up almost entirely of rhythmic knocking and beating on an old piano.
"I want to tie together art, poetry and music och turn them into a whole, also including nature itself. I use a lot of samples, and my goal on my coming album is that all the beats should derive from sounds that I've sampled myself. Like the buzzing from a bumble bee for instance. I also work with visual projections on stage, it enables the audience to be free and focus on whatever they choose."