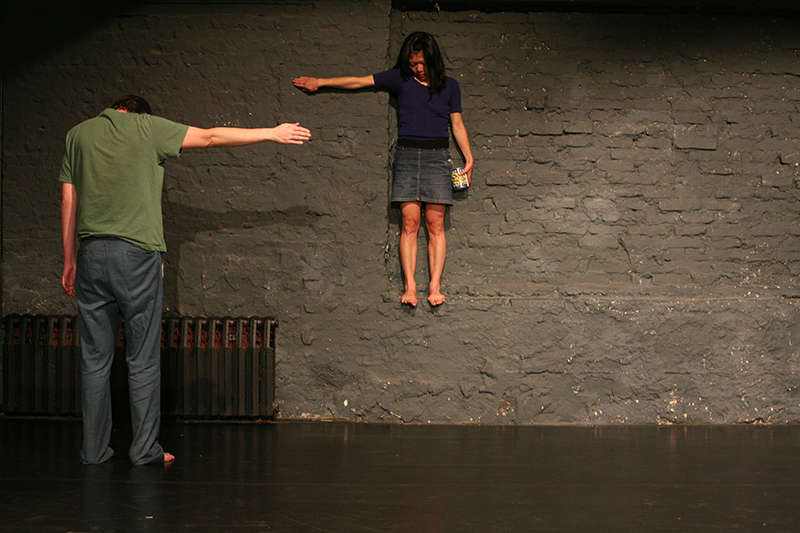 CLANDESTINO BOTNIK | GERLESBORGSSKOLAN | 24-25 JULI 2015
Blind-Tisch is a first collaboration between Japanese dancer and choreographer Takako Suzuki and Swedish musician and poet Pär Thörn. The work premiered in Berlin March 2014.
With influences as diverse as gymnastic, hardcore music, dadaism and arbitrary office aesthetics the duo produces an unexpected meeting and a genrecrossing work that moves flexibly between electroacoustic music, dance, performance art and onomatopoetic poetry.

Pär Thörn is considered as one of the most exciting and important young poets in sweden today and he is also active as electromusician. Today,as well as Takako Suzuki, he is based in Berlin. Since 1992, Takako Suzuki has worked together with the choreographer Sasha Waltz in all company productions of Sasha Waltz and Guests .