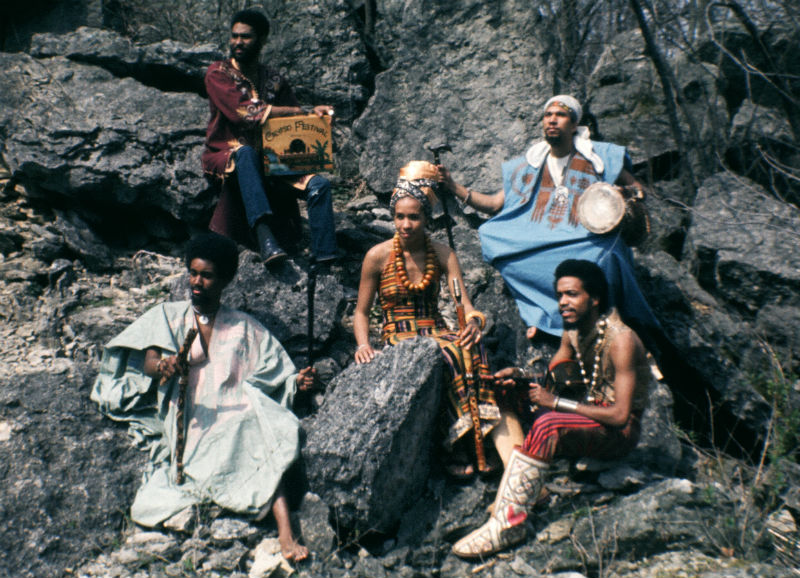 The band was founded by multi-instrumentalist, composer, producer, tap dancer, etc Idris Ackamoor along with a group of musicians that he met at Antioch College in Ohio, where they studied for free jazz legend Cecil Taylor. Thanks to a scholarship, the group ventured to Europe and in 1972 they traveled from there to many different parts of Africa to explore new musical territory in collaboration with local musicians.
Upon their return to the US, The Pyramids began to use the musical lessons from Africa to expand the jazz concept to include a whole new world of polyrhythmic jams and songs almost completely free from western harmonics. During this intensive period the band released three albums on their own label, discs which are today considered real treasures among record collectors.
In 2007, The Pyramids returned, yet again performing their typical sound consisting of solid African-inspired drumming and ecstatic improvisations.
The old discs were re-released and the band has since conducted seven successful European tours. Between concerts, the band recorded a new album (the first since 1977!), this time in a studio in southern Germany. belonging to the legendary krautrock band Faust. The album was named Otherworldly and was published by Munich-based Disko B autumn 2012.