Tanja Ostojić
"Crossing Borders: Development of Different Artistic Strategies"
Monday March 28 2011, hrs 18-20 @ Tredje Långgatan 13b, Göteborg
Saturday July 23 2011, hrs TBC @ Gerlesborgskolan and Botnik Studios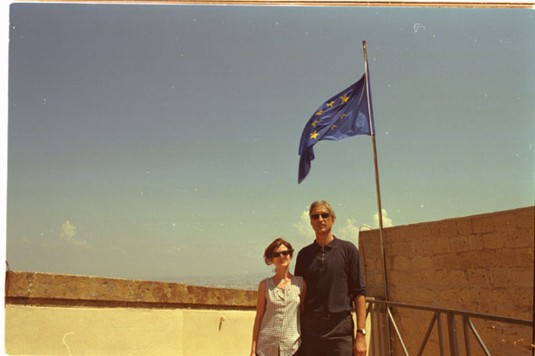 Tanja Ostojić (born 1972 in Yugoslavia – Serbia) is one of the internationally most significant and the most referential and ground-breaking artists from the former Yugoslavia. She studied art in Belgrade and Nantes and is an independent interdisciplinary artist based in Berlin. Ostojić includes herself as a character in performances and uses diverse media in her artistic researches, thereby examining social configurations and relations of power. She works predominantly from the migrant woman's perspective, while political positioning, humour and integration of the recipient define the approach in her work. Ostojić presented her work in a large number of important exhibitions and venues such as the Venice Biennale (2001 and 2011). Ostojić received the Berliner Senat working stipendium for fine arts (2007) and the Köstlin Jubiläum Stipendium from Schering Stiftung (2008). She recently published a book entitled Integration Impossible? The Politics of Migration in the Artwork of Tanja Ostojić, M. Gržinić and T. Ostojić eds., argobooks, Berlin 2009.
Ostojić directly familiarized herself with popular border crossings strategies that migrants have been using for decades. In order to take her own rights that she has been restricted from by EU migration laws, she explicitly applied strategies of provoking public sphere and of violation of law, to gain the right to move freely and live and work in Shengenia.
Her series of works entitled Integration Project summarizes experiences and investigations related to the situation of being a women immigrant in Germany. The preceding project Looking for a Husband with EU Passport was an initial key frame that themathises gender politics and capitalism and describes the collision between isolation, poverty and the EU policies of exclusion: to obtain a residence permit for the EU she posted her nude photo on the Internet in search of an EU passport holder interested in marriage. The wedding as an act in the media of law followed a brief meeting in Belgrade.
The lecture is part of ongoing project Biopower, Desire and Racism ("Biomakt begär och racism" in Swedish) and is arranged in collaboration with Glänta. Entrance fee 40 sek without festival pass.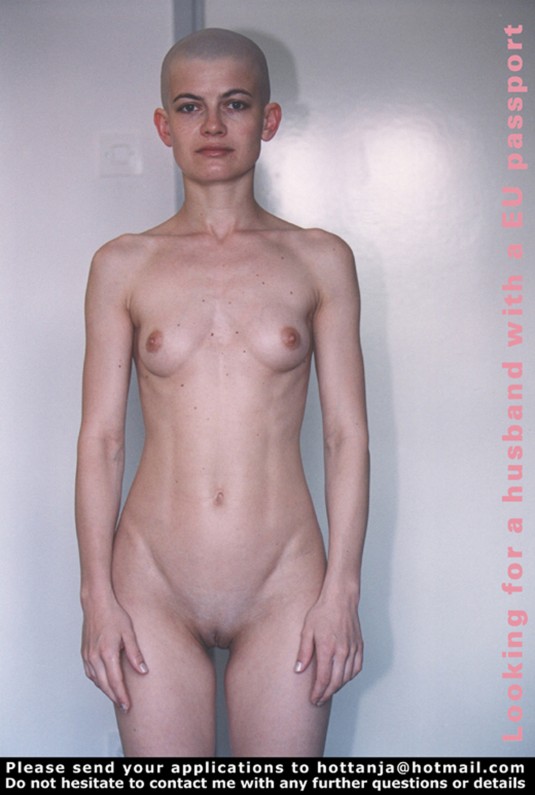 Tanja Ostojić: The "ad" from Looking for a Husband with EU Passport, 2000–05
Participatory web project / combined media installation
Photo: Borut Krajnc
Courtesy: Tanja Ostojić
http://www.scca.org.mk/capital/projects/tanja/