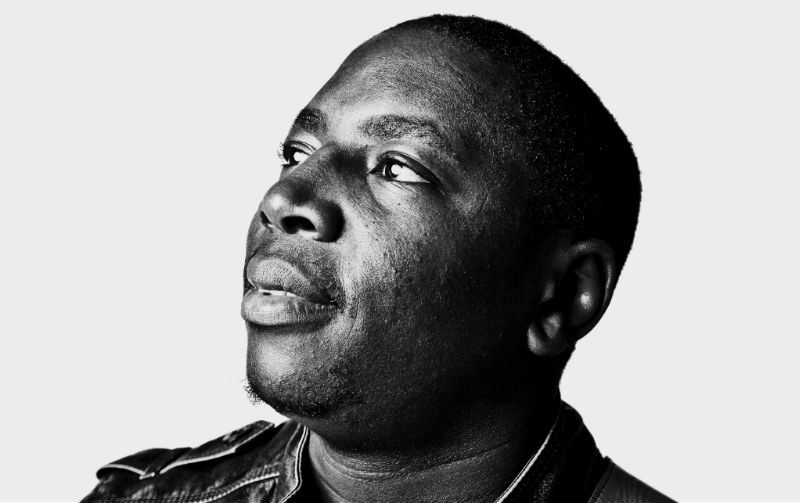 FESTIVAL AU DÉSERT IN EXILE 7 NOVEMBER
Musikens Hus, Djurgårdsg. 13, Göteborg. Opens 18.30. | Full program | Tickets avalable at the door
When in his teens, Vieux declared that he wanted to be a musician, just like his father Ali Farka Touré. His father dissaproved due to the pressures he had experienced being a musician. Rather, he wanted Vieux to become a soldier. But with help from family friend and kora maestro Toumani Diabaté, Vieux eventually convinced his father to give him his blessing to become a musician shortly before Ali passed.
Vieux Farka Touré's latest album was recorded as an homage to his homeland. Being that his native Mali has been splintered by territorial fighting between Tuareg and Islamic rebels since January 2012, "Mon Pays" is devoted to reminding the world about the beauty and culture of his homeland.
'For me it is a statement for the world that this land is for the sons and daughters of Mali, not for Al Qaeda or any militants. This land is for peace and beauty, rich culture and tolerance.This is our heritage, what we must always fight to protect in any way that we can. For me, that means making music that reminds the world of who we are.'
Translating as 'My Nation,' this predominantly acoustic undertaking had been planned before the invasions began. Inspired by his work with Israeli pianist and vocalist Idan Raichel, Touré initially went into a Bamako studio to honor the acoustic blues tradition of Northern and Southern Mali. Since that time, Mon Pays transformed into an artifact of cultural preservation.
Two songs on the project -Future' and 'Peace' feature Sidiki Diabate's kora leading an emotional charge complemented by Touré's spectacular guitar work. Both tracks represent an important generational "passing of the torch" as Sidiki's father, Toumani is considered one of the greatest living kora masters and was a close friend of Vieux's father Ali. Their two records together, In the Heart of the Moon and Ali and Toumani, were awarded Grammies. At the 2011 ceremonies, Vieux accepted the prestigious award for his father, who had recently passed from bone cancer.
Read review of Mon Pays in i Pitchfork

The Gothenburg edition of Festival au Désert in exile 7 November 2013 is presented by Clandestino Festival in collaboration with Mer Jazz i Sverige and Svenska PostkodLotteriet.