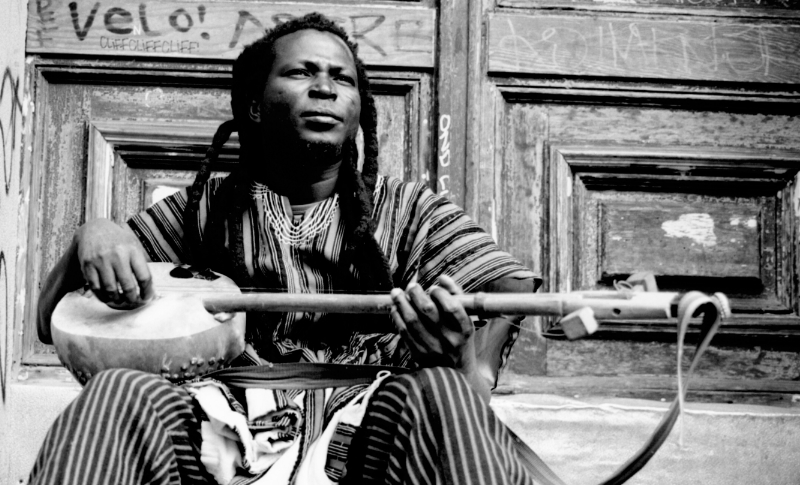 CLANDESTINO BOTNIK JULY 25-27
Two strings and a body of calabash. The kologo is a simple instrument from northern Ghana, but in the hands of King Ayisoba it creates explosive music. His playing style can't be mistaken: rudimentary riffs that are beaten out in endless melodic and harmonic variations. It's like a combination of banjo music and a drum machine.
Even more astonishing is King Ayisobas' special singing style, that constantly alternates between different voices. As with the kologo, he learnt his techniques from his grandfather, who told him that the different voices came from animals that he had slaughtered. When one kills an animal, one also recieves a part of the animal's soul. These are the spirits that King Ayisoba has inherited and whose voices he now carries with him. But it's not only the voices of long gone animals that can be heard through his singing. The often heard chant "kai kai kai" proclaims that King Ayisoba is here to carry on the music of earlier generations.
As a grown man he left his villige in northern Ghana and moved to the capital Accra, where he earned his living on playing in bars, at weddings and at funerals. He released the single I Want To See You My Father, a song about a son that is disappointed with his father. The song let to King Ayisoba being crowned as the king of Ghana Music Award Festival in 2007.