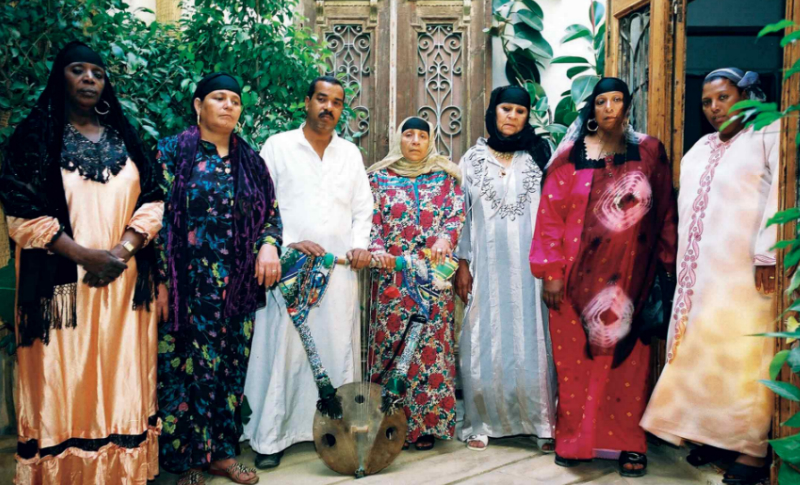 CLANDESTINO FESTIVAL | JUNE 5 – OCEANEN, JUNE 7 – KAJSKJUL 46
Since 2013 Clandestino Institut participates in an exchange project with ECCA Makan, a cultural center in Cairo that focuses on music from different minority cultures in the region. Mazaher and Nass Makan are two of the groups that regularly perform at the center's home stage in Cairo.
MAZAHER: After a magical concert in the barn at Clandestino Botnik 2013, Mazaher is back! They play zar, a ritual music from the south of Egypt and Sudan. It's polyrhythmic, played on drums and mangour, a clancing belt of goat hoofs that is played by hipshaking; fluits and call- and response singing. The performances are acoustic and built on an intense contact with the audience. Mazahers music consists of the different regional styles of zar, as it has been played since decades back – a music for the women and for the poor.
NASS MAKAN: While Mazaher places an ancient tradition in new settings, the super band Nass Makan is a harmonical intermarriage where some of the most prominent figures from Egyptian, Sudanese and Gypsy music are brought together. Under the direction of artistic director Ahmed el Mahgraby, they experiment with styles, traditions and instruments from different places and times, in a dialogue without a script. A Bitches Brew for the Nile delta!