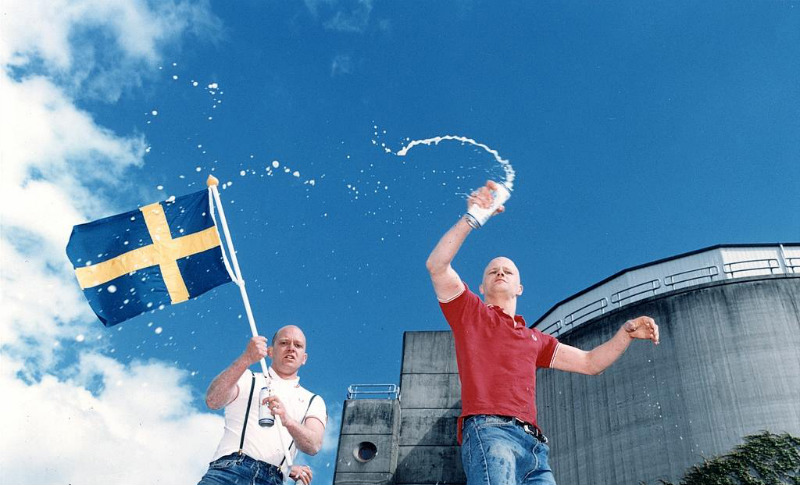 CLANDESTINO FESTIVAL | June 5-7 – Vita Rosen

During Clandestino Festival the gallery Vita Rosen presents Little Sweden by Peter Johansson, with documentation made by the photographer Lars Tunbjörk. Johansson's art often discuss concepts of Swedish-ness and national identity and has been exhibited at genuinely Swedish places such as Zorn Museum in Mora , at the solo exhibition Johansson vs. Zorn, and at the Falu copper mine, with the piece UNDER.
Abroad, Johansson exhibited, among others, his work Bet Kindlein bet , morgen kommt der Schwed at Galerie Kuchling in Berlin, and Little Sweden, which was part of the international group exhibition Scream & Shout in Muenster, an exhibition curated by Martin Henatsch . The artwork was a staged scene consisting of a raft with A garden shed, artificial green grass, white picket fence and garden furniture with barbecue. In this place, made to represent something Swedish, three skinheads had come to live the Swedish holiday life for a few weeks. The documentation of these weeks are presented at gallery Vita Rosen, Bangatan 10th.

Exhibition opening on June 5.