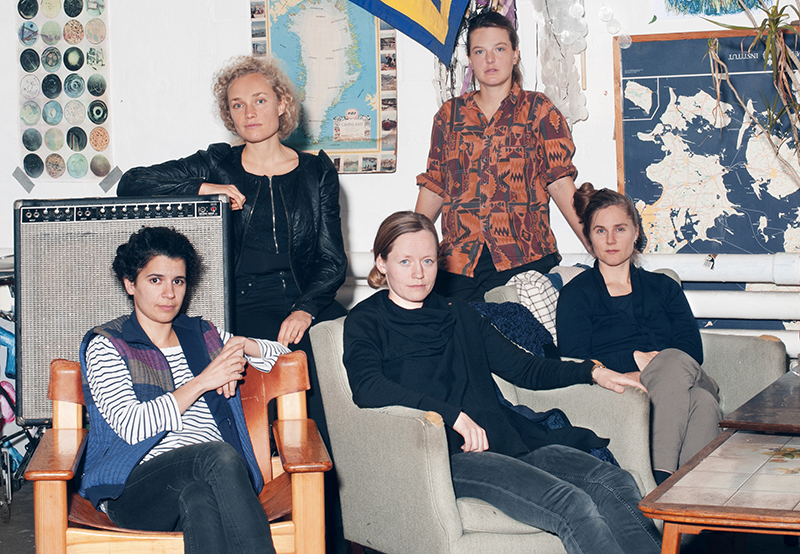 CLANDESTINO BOTNIK | BOTNIK STUDIOS | 24-26 JULI 2015
Selvhenter have played together since 2007. Originally, this Danish group was a trio composed of trombone, saxophone and violin, but it was not long before they decided that they needed two drummers to become perfected. A smart move.
Selvhenter is somewhere on the boundary between experimental rock, free jazz and noise. Somewhere where there atonal meets the melodic. Where rhythms intermingle with violins. And where sweeping synths create the moods.
The quintet's last full-length album, Frk. B. Fricka was nominated for the Nordic Music Online Award 2012 and the new album Motion of Large Bodies (released last December) was highly anticipated. It's an album that hardly triggered disappointment. The songs were recorded in the group's own studio and show a slightly airier band. Hardly less intense, but with room for more nuances. Still with the same playful angle to the music, but more well produced this time. In an interview in The Wire last year, the band said that they eventually developed a rule to the effect that they follow a musical impulse three times, and then let it go it if it does not lead anywhere. An impressive amount of discipline, which can be heard clearly on Selvhenters later recordings.