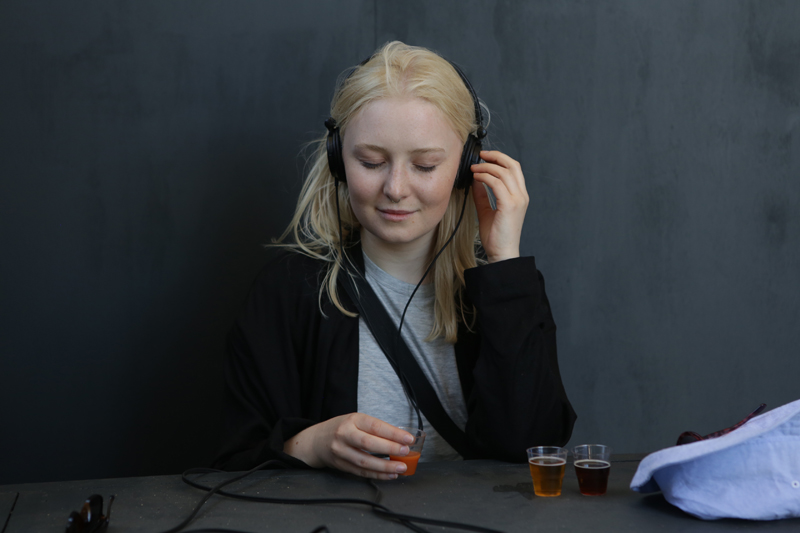 CLANDESTINO BOTNIK | BOTNIK STUDIOS | 24-26 JULY 2015
A sound and food installation — A meeting with your senses. An interactive installation where people can taste how sound frequencies affect the basic tastes in what you eat and/or drink. Inside a kiosk, guests try three different food items that they can compare while listening to sounds in headphones to experience the change of taste.
Meal ecologist Ayhan Aydin and Experience Designer Josefin Vargö have developed an installation that experiments with research that shows the link between sound frequencies and basic tastes. They are currently collaborating with adjunct lecturer Magnus Westerling from the Hospitality, Culinary Arts and Meal Science Department at Örebro University.