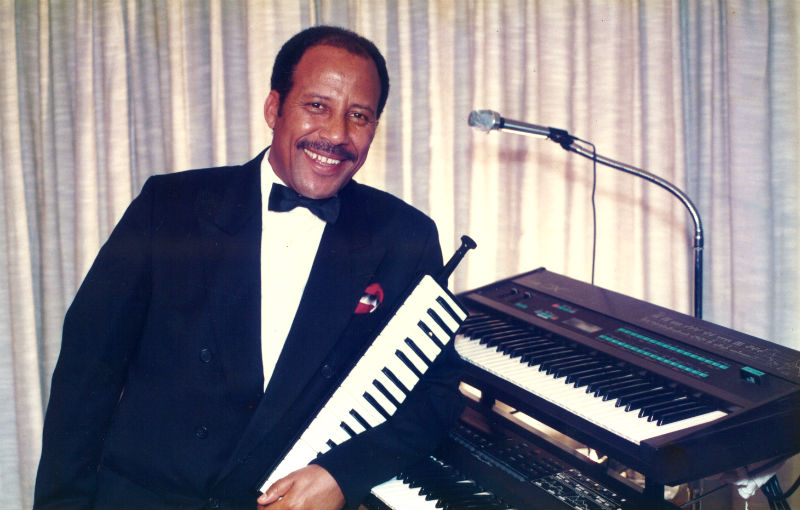 Clandestino Festival winter edition 7 December
Oceanen, Stigbergstorget 8, Göteborg | Starts 19.00 | Full program | Tickets
Hailu Mergia spends six days a week driving a cab to and from Dulles Airport in the US' capitol Washington DC. He's been driving a taxi for more than 10 years. Few of his customers are probably aware of the fact that the cabbie once was Ethiopia's most popular keyboard player and band leader of the legendary Walias Band (which featured Mulatu Astatke, among pillars of the Addis scene). The Walias Band's much sougth-after LP Tche Belew goes for thousands of dollars on internet auction sites (if it can be found there at all) and features the original version of the monstrous Muziqawi Silt – arguably the best known Ethiopian tune worldwide. The song has been covered by numberless acts including The Daktaris and The Ex and featured in the soundtrack to Jim Jarmusch's Broken Flowers.
In the early 1980's, most members of the Walias Band used an US-tour to escape the dictatorial Mengistu regime; Mergia has been living in the DC area ever since then. Awesome Tapes From Africa has just re-issued a lesser known solo album, Hailu Mergia & His Classical Instrument The 1985 recording is a fantastic effort featuring a host of old school synths, ghostly accordions and a lovely bit of cheap drum computers. To celebrate the release of this outstanding album, Hailu Mergia will come to Clandestino Festival's winter edition, as part of a series of hand-picked shows thaty make up his first European tour ever!
On the road, the maestro will be backed by an excellent Berlin-based all-Aussie rhythm section consisting of Mike Majkowski on double bass and drummer extraordinaire Tony Buck from The Necks.