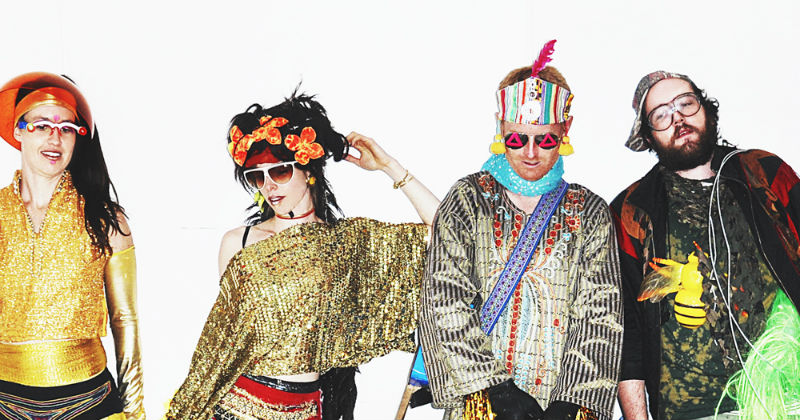 Clandestino Festival winter edition 7 December
Oceanen, Stigbergstorget 8, Göteborg | Starts 19.00 | Full program | Tickets
Orchestra of Spheres – Channeling ancient future funk from the IS! Warping spatioelastoplasticity with sound! Born out of Wellington's Frederick Street Sound and Light Exploration Society in 2009, the Spheres have developed a cult-like following in New Zealand. Playing house parties, dance parties, DIY shows and opera houses, the Spheres have built a reputation for musically and visually ecstatic live shows.
Like celestial sponges the Spheres' clonga sound draws on influences far and wide:
kuduro, psychedelic primary school disco, fire music, kwaito, free improv, south pacific demolition, shangaan electro, zeuhl, mbalax, kosmische quiche, tarraxo, witch doctor haus, orgasmo brain rave, juke/footwork, polynesian no wave prog, quarr, costume rock, inner brain clap, funk puppetré…
The Spheres use homemade instruments like the biscuit tin guitar, electric bass carillon and sexomouse marimba to create their cosmic dancing sound.
Orchestra of Spheres are:
Baba Rossa – biscuit tin guitar, sexomouse marimba
E=M303 – electric carillon
Jemi Hemi Mandala – drumkit
Mos Iocos – keyboard, gamelan