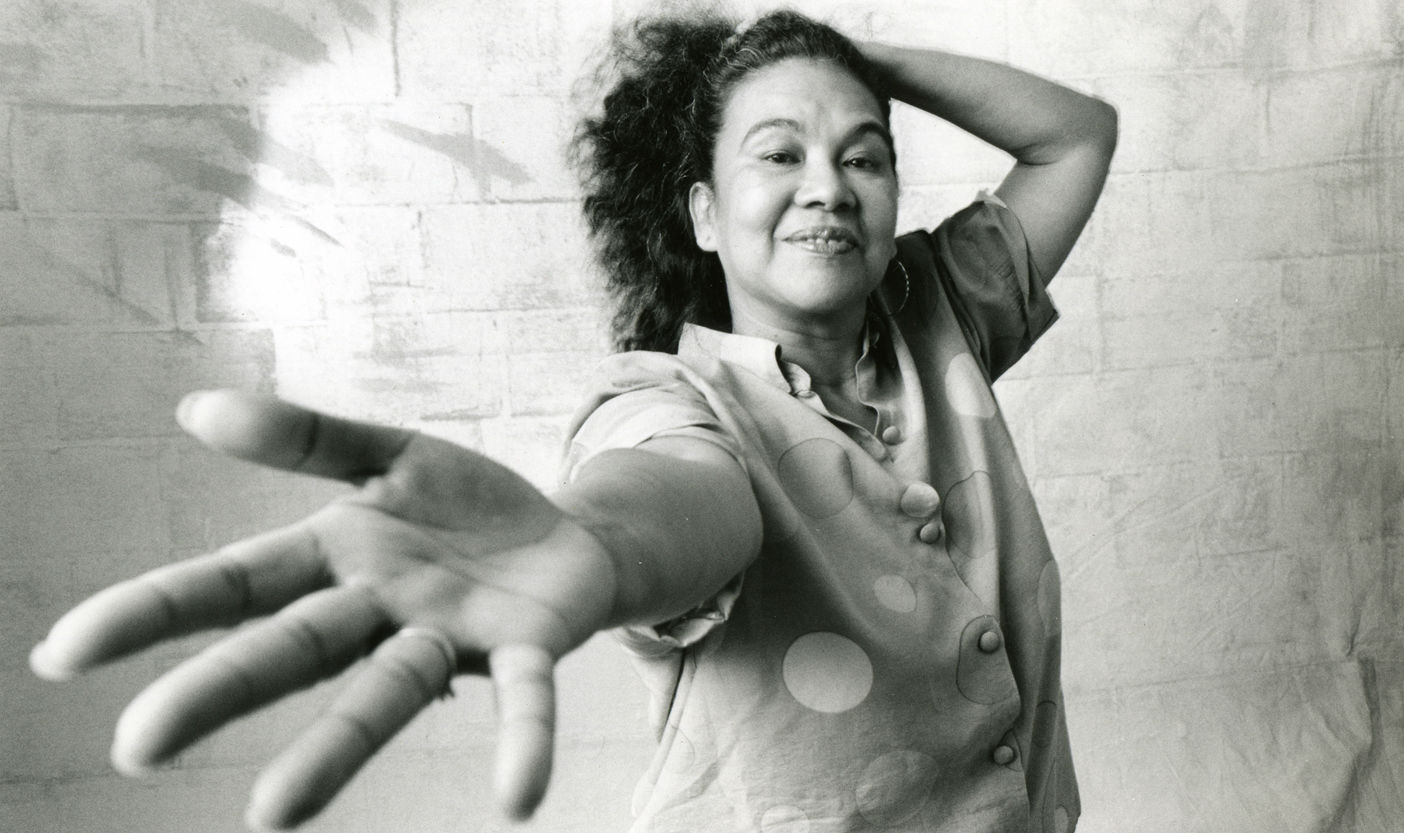 Clandestino Festival summer edition 8 June Stora Teatern
Colombia's indigenous music is a heavily rhythmic hybrid of Spanish, native South American, and Afro-Cuban influences. Totó La Momposina exemplifies the living tradition of Colombian folk music, having carefully studied and performed her native song and dance for several decades. She eventually became one of the most prominent names in this musical tradition, and was invited to perform at the 1982 Nobel Prize ceremony for Colombian novelist Gabriel Garcia Marquez.
She is called the Original Queen of Cumbia. Cumbia is the percussive style characterised by off-beat polyrhythms and repetitive melodies, which originated in Afro-Colombian communities in the Atlantic coast region of Colombia, and may have appeared as early as the 1700s. Its name is widely believed to have come from the Guinean cumbe dance of West Africa. Today it is one of the most influential and best-loved musical exports of the region. Toto's music has touched artists far and wide, from Timbaland (his 'Indian Flute' samples Toto's Curura) to Manu Chao (who borrowed a chorus from La Verdolaga).
Totó La Momposina was born in the village of Talaigua, on an island in the Magdalena River near Colombia's northern coast, into a family of musicians. As a teenager, La Momposina traveled up and down the Colombian coast, studying the music and dance of the various villages, music from celebrations and everyday work songs. At the same time, La Momposina was honing her vocal and performance skills as well, discovering a rich power in her voice that soon made her very popular. In her twenties, La Momposina formed her own band, and begun dreaming of building a professional career. She now also embraced other Latin American traditions such as Cuban son, guaracha and bolero. Word of her vocal skills spread quickly, and by the '70s, she had begun making international appearances, touring Europe and North America. She spent four years in Paris studying at the Sorbonne. During this time, La Momposina recorded her first album, "Totó La Momposina Y Sus Tambores" (Auvidisc 1985). She returned to Colombia two years later, and also traveled to Cuba to continue her studies. In 1991, La Momposina collaborated with Peter Gabriel, playing at his WOMAD concert festival and recorded a second album for Gabriel's Real World label: "La Candela Viva", released in 1993. She has continued to perform across the globe ever since, now incorporating her grandchildren, as well as her children, into her large performing troupe.
Download press kit here