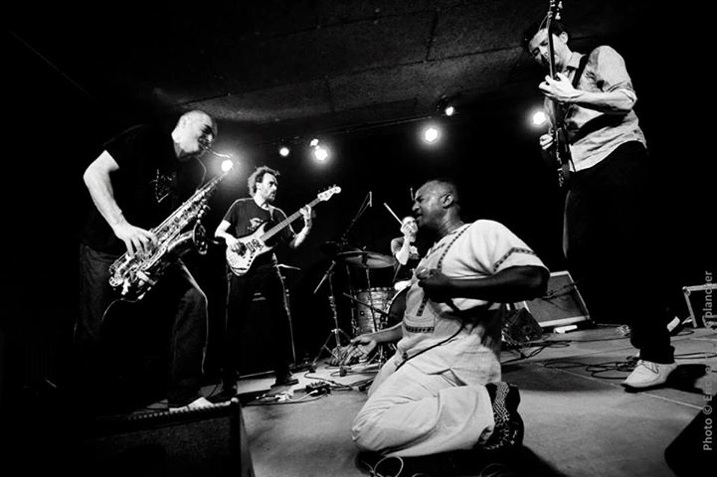 CLANDESTINO FESTIVAL | SKJUL 4 6 | 6 JUNI 2015
uKanDanz call the music they are playing crunch, and it is difficult to find a more accurately named genre of music. The Ethiopian-French group plays a mix of energetic saxophone skronk, wild noise rock and Addis Ababa jazz. Hard drums, chaotic guitars and classical Ethiopian singing. It's a meeting between the traditional and modern Ethiopia, a mixture of equal parts of northeast African groove and western rock. The band's guitarist, Frenchman Damien Cluzel, said in an interview that the band used to play covers of Bowie and The Cure before they realized that they wanted to devote themselves to Ethiopian music.
With the renowned jazz musician Asnake Guebreyes on vocals, all the pieces fell into place, and uKanDanz became the first ever crunch band. Guebreyes draws his energy from his hometown of Addis Ababa, where he has long been active in the city's lively jazz scene. The combination of these French noise musicians and a Ethiopian jazz vocalist creates something entirely original.