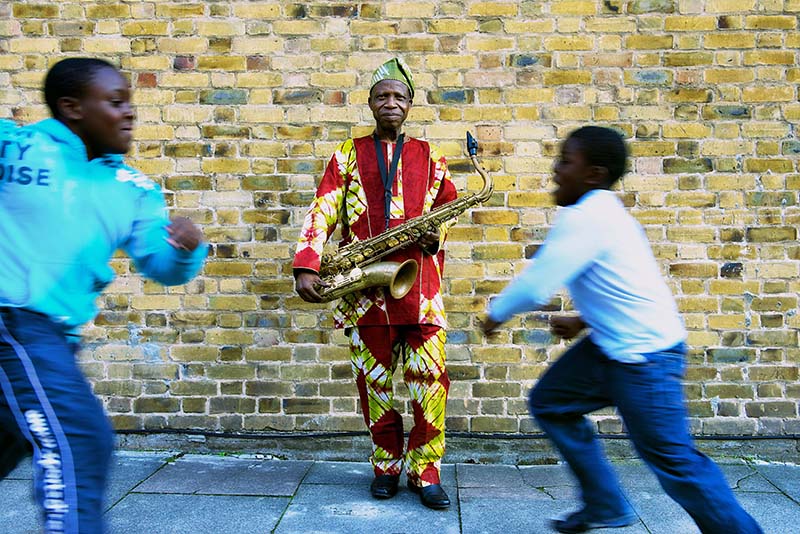 CLANDESTINO FESTIVAL | MUSIKENS HUS | 5 JUNE 2015
Orlando Julius is one of the major heroes of Nigerian music. He was afrobeat before Fela Kuti. A saxophone master, singer, songwriter and bandleader who has combined West African sounds with grooves from the American soul since the 60s – and an important role model and influence of the king of afrobeat, Fela Kuti.
He is a master of simple riffs and hypnotic R & B. His method is a melo-rhythmic dialogue, and the group is his element. Over the years he has collaborated with many of the brightest stars, from his first group Modern Aces to Louis Armstrong and Hugh Masekela. He comes to Clandestino Festival along with London-based group Heliocentrics, known among other things for their collaboration with Mulatu Astatke.
On their recent album "Jaiyede Afro", Orlando Julius and Heliocentrics revisit a selection of his older songs in a bubbling hit parade; deep groovy songs such as the title track, which is based on childhood memories of music that Julius heard his mother play. In the repertoire are also songs with a restrained funk in the style of James Brown, like "Be Counted" a battle song of 1976 for the African and American black pride movement.