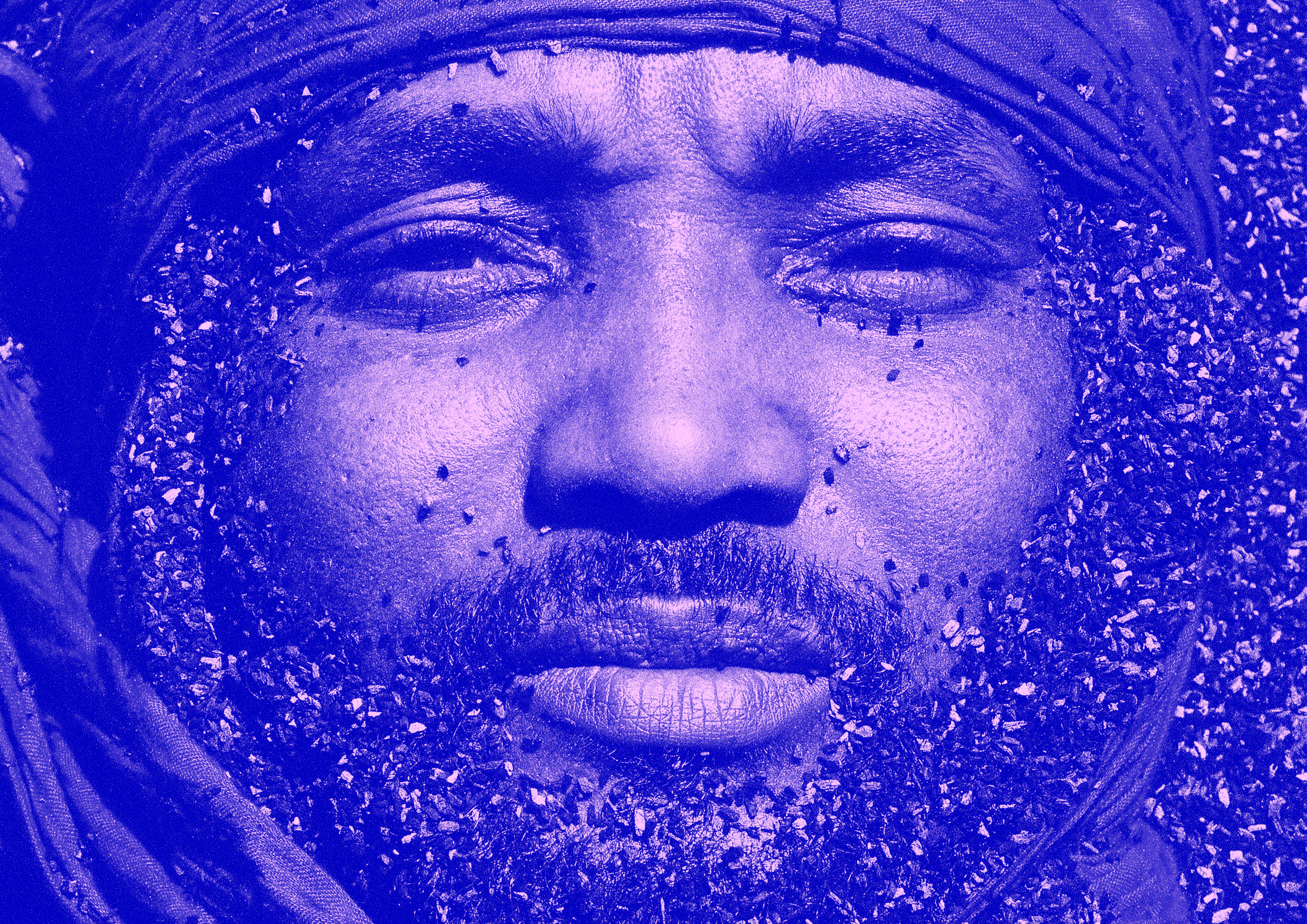 The man with the headscarf and distorted Flying V guitar is Anana Harouna. He is a Tuareg from Niger, previously known as a member of arguably the most famous desert blues band around, Tinariwen. He formed Kel Assouf—meaning both "nostalgia" and "son of eternity" in the Tamashek language—in his current home base, Brussels. With one foot in the Sahara and the other in Europe, this band has embarked on a journey through different styles and expressions. Haruna's own life story serves as a lyrical starting point, depicting injustice in post-colonial North Africa. The band's keyboard player/producer is none other than Sofyann Ben Youssef, the mastermind behind projects such as AMMAR 808 (Clandestino Festival 2018). On their latest album Black Tenere, Kel Assouf has scaled down to a tight power trio, setting the music of the nomads on fire with hypnotic riffs, hard rocking drums, and droning synths.
Support: DJ Livsfarligt
Tickets 25 maj. With a festival pass there's a 50% discount (use code ekwiri).