Cooly G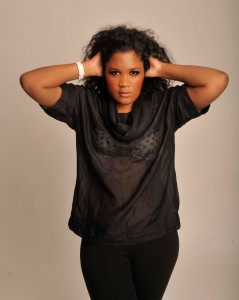 Cooly G is a producer, singer and DJ who releases records on Hyperdub (Kode 9's label prevously known for releasing dubstep pioneers such as Burial, Ikonika and others), and runs her own imprint named Dub Organizer. Her real name is Merissa Campbell, she comes from Brixton and has been a semi professional football player. But since her debut EP in 2008 Cooly G has been a central name on the UK Funky scene: a musical style that mixes influences from UK Garage, Soca, Electro House, Afrobeat and more. Tropical drum sounds build complex patterns around 135 BPM, often combined with radically heavy bass rumble. The genre has been an endorphine injection for London's club scene, and has slowly started to seep out beyond the Brittish isles.
It was clear from the start that Cooly G was playing in a league of their own, not only because she happens to be a woman in a scene so clearly dominated by men: Her beats are original, dark and crackling dry. Sounds are layered, building a detailed groove, naturally catchy in a way that brings to mind seventees Afrobeat. Listen to the awesome "It's Serious", a colaboration with Karizma to get an example where the drums take up about 90 percent of the space in the production. A bass bomb is dropped on here and there, and Cooly G's warm, soulful voice on top.
Sometimes synthesized echoes that seem to be taken directly from Kraftwerk's Autobahn are woven into the fabric of her songs, combined with vocal overdubs flying around in a trippy dub delay.
Cut up vocal fragments have been Cooly G's signature sound for a while, bulding yet another layer of rhythm on top of all those intricate samples and drum machines. Rumour has it that she will be moving away from this sound on her debut album, which will be released during 2012.